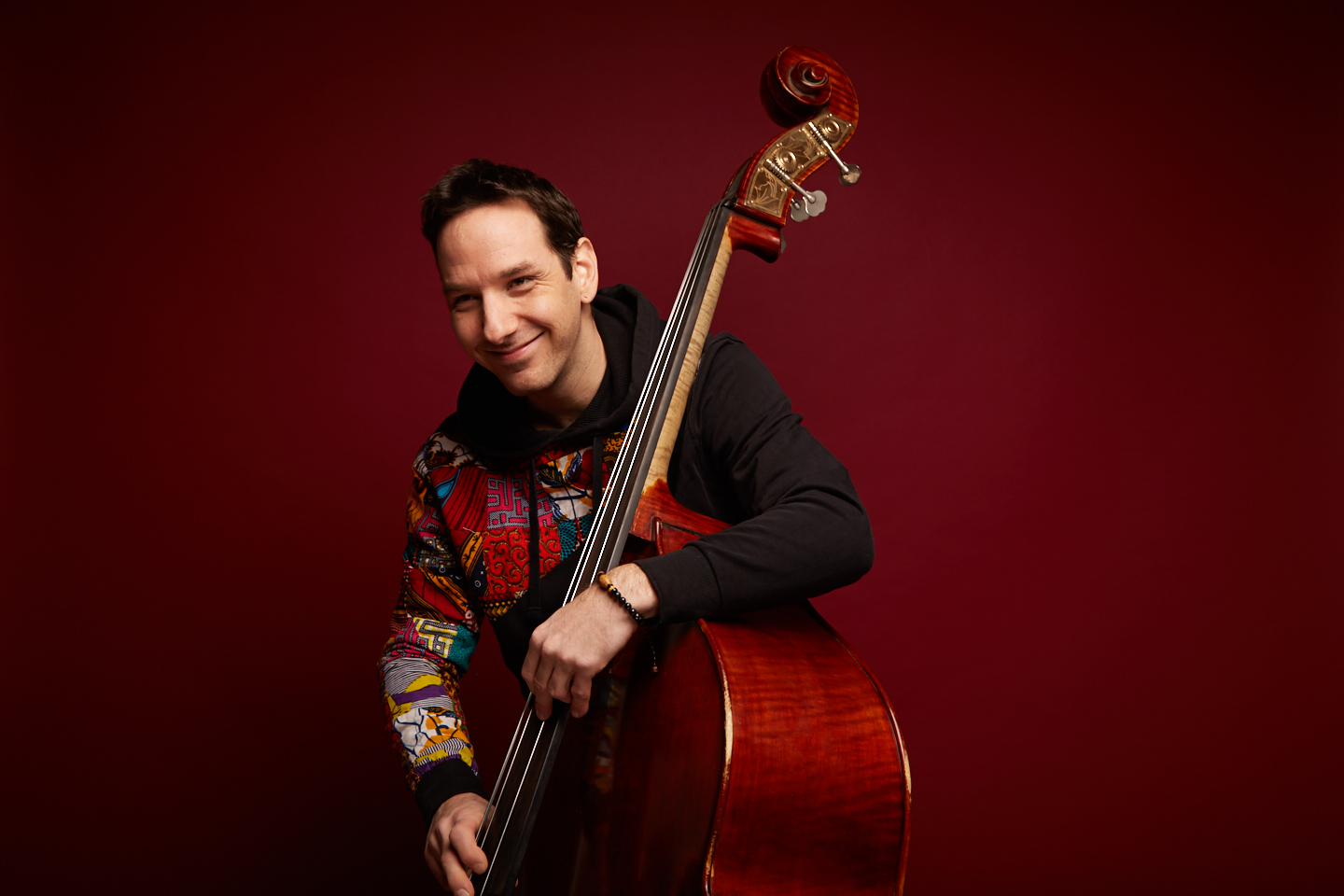 Pierre Marcus starts the music late at the age of 17 by the electric bass. Entirely self-taught, he made his debut with funk, reggae and rock before discovering jazz a few years later. He then decides to learn the double bass and goes to the Conservatoire de Nice at the age of 25. He meets the musicians of the region, the trumpet player François Chassagnite, the saxophonist Jean Marc Baccarini, who become his teachers. He starts playing with various musicians and recording many records:
Aldon Malesco Quintet in 2012 with the album « In Peace »
Pierre Bertrand Quartet in 2015 with the album « Fast line »
Marco Vezzoso Quartet in 2015 with the album » japan live tour «
Andrea Bazzicalupo quartet « the Great Debaters » in 2016 with the album « Mattoni » 
Pierre graduated at the Conservatoire and afterwards recorded a first album, « Long wait », which allows him to participate in competitions that will reward him:
Winner of the jazz trophies of the Côte d'Azur, 2014
Coup de coeur of the newspaper La Strada December 2014,
Finalist of the Nice Jazz 2014 springboard,
Winner of the la Ruche 2015 springboard,
Winner of the Nice Jazz Festival 2016 springboard.
After several years spent in Nice he decides to settle in Paris and plays with many jazz emeritus musicians such as:
Remi Vignolo , Eric Legnini , Sebastien Jarousse ,Jay Phelps ,Yoaan Serra , Franck Amsallem , Rick Margitza ,Vincent Bourgeyx  ,Jon Boutelier , Boris Blanchet ,Olivier Robin ,Thomas Galliano , Fabien Mary, Karim Blal ,  Lionel Belmondo, Fred D'Oelsnitz, Plume , Pierre Bertrand, Benjamin Henock ,Thomas Delor, Fred Perreard , Bob Martin, Stéphane Foucher, Shauli Einav, Jean Luc Dana, Sebastien Chaumont, Jean-marc Baccarini, Mathieu Roffé, ,Frederic Couderc 
after is  2nde Album « Pyrodance » april 2018 on the label Jazz Familly 
Currently Pierre Marcus finishes the realization of his 3nde album to be released the 24 April 2020
with 
Baptiste Herbin / saxophone Alto
Irving Acao / saxophone Tenor
Renaud Gensane / Trompette
Simon Chivallon / piano
Thomas Delor / Drums